I have many clients call me everyday and say "Todd, please help! I've been told NO everywhere I go. I don't have bad credit due to reckless spending or anything like that" Most of the time it is divorce, medical bills or a job loss and to me it just doesn't seem right that someone should not be able to own a home for reasons beyond their control.
Are you someone that have been told NO by others and still think you can get a home? Are you willing to do a little work to get that dream home? Then I have the program for you! If you are someone with very little down payment, then a lease with an option to buy may be the best program for you. I can have my team of mortgage brokers work with you during you lease term to improve your credit enough to buy the property at the end of the lease. 
If you are someone that has bad credit, but have a lot of money in checking or savings, then I suggest you look into owner financing. This is where you put 10% to 20% down and the owner finances the remaining balance at a interest rate of 5%-10% and holds an interest in property.                              
Are you an owner reading this? I can hear you asking, "Why would anyone want to offer this to someone with less than perfect credit that the banks have already said no too?" Some of these people have 30, 40 even $50,000 down for home ownership and they keep getting told NO! WHY? Banks just don't look past the credit score. They don't look into the reasons why. My sellers and I are willing to look past the score and realize there are great profits to be made from helping people in their time of need.
I don't tell anyone "no" to home ownership, I just ask them how hard are you willing to work toward owning a home. Some people, it is true, don't make enough to own a home that is move in ready. If I find them a home that is a fixer and have them put a little sweat equity in to the home, they can get that dream home, with payments that rival some of the apartments in the area!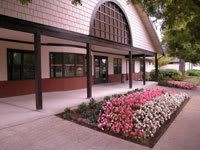 I want to help the local community by giving back, by trying to get everyone in to a home. Home ownership is part of the American Dream and I want to help everyone realize that American Dream. I feel most people are good and honest and I think some people just need to be given a chance. I made some mistakes in my life when I was younger including not buying a home when I had the chance at the age of 23. I kept saying to myself, I will save up a little more for a down payment. Well the prices of houses kept going up more than my down payment did every year.
I want to help those who understand that home ownership is the way to financial freedom and still are told no! I want to give them the chance that I passed up when I was younger and let them have part of that American Dream. The dream of home ownership!
For information on home ownership please join me at one of my home buying seminars and I will teach you all about Traditional Financing, Owner Financing and Lease-Options and all the costs involved in home ownership.
Respect Realty LLC (Expect More)
At Respect Realty, LLC our agents believe in 100% dedication to client satisfaction.  We specialize in property and land acquisition around the Portland Metro and Vancouver, WA area. We delight in working with first time home buyers and sellers to guide them from start to finish. Our doors are always open and we are always happy to assist you with your real estate questions.
Reach out today, we look forward to talking with you!
Todd Clark and Seraina Aguayo (Owners of Respect Realty)
Respect Realty LLC (Expect More)
(503)564-3130
Thinking of buying? Start your home search by clicking here
Thinking of selling? Find how much your home is worth by clicking here
Don't forget to follow us on Social Media to keep up with the latest real estate information