Many investors start by buying their first property, and then find out later, they had no idea what they planned to do with it once the owned it. This is why I ask the question to all investors prior to them buying a property through me. What is your exit strategy?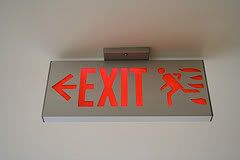 An exit strategy maybe as simple as renting the property and get the tax deductions from the property, or it maybe as complex as buying 6 properties all at the same time for the purpose of rehabbing and doing a lease with an option to buy. When the options are all exercised, you can then purchase a 12-plex on a 1031 exchange.
These are all good exit strategies, but if you just are buying a property because it looks like a good deal, make sure you have an exit strategy in case it isn't. My investors don't like to lose money, and if they make a mistake they always have an exit strategy that will make them money in the long run.
So what is your exit strategy?
Respect Realty LLC (Expect More)
At Respect Realty, LLC our agents believe in 100% dedication to client satisfaction.  We specialize in property and land acquisition around the Portland Metro and Vancouver, WA area. We delight in working with first time home buyers and sellers to guide them from start to finish. Our doors are always open and we are always happy to assist you with your real estate questions.
Reach out today, we look forward to talking with you!
Todd Clark and Seraina Aguayo (Owners of Respect Realty)
Respect Realty LLC (Expect More)
(503)564-3130
Thinking of buying? Start your home search by clicking here
Thinking of selling? Find how much your home is worth by clicking here
Don't forget to follow us on Social Media to keep up with the latest real estate information