For you that do Real Estate in Oregon, things could possibly be changing thanks to our state representatives. Our so-called representatives have folded to the pressure from the big banks and are trying to get a law passed that states only banks and bankers can do anything in the form of non-conforming loans.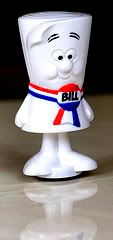 What does this mean to agents / brokers in the State of Oregon? You favorite mortgage broker may quit and leave the business. If any of you have ever dealt with a bank directly, imagine your clients having to deal with this every time then need a new home loan.
Also, if you think this is going to stop with just this, I think you are dead wrong! I think their next stop is to have agents working in their offices for $6 an hour. This is their way of trying to take over every aspect of the real estate business.
Help stop Senate Bill 965 before it is too late!
Please call you representative to stop this bill from passing and help protect our business from over protective lawyers in the state capitol.
Respect Realty LLC (Expect More)
At Respect Realty, LLC our agents believe in 100% dedication to client satisfaction.  We specialize in property and land acquisition around the Portland Metro and Vancouver, WA area. We delight in working with first time home buyers and sellers to guide them from start to finish. Our doors are always open and we are always happy to assist you with your real estate questions.
Reach out today, we look forward to talking with you!
Todd Clark and Seraina Aguayo (Owners of Respect Realty)
Respect Realty LLC (Expect More)
(503)564-3130
Thinking of buying? Start your home search by clicking here
Thinking of selling? Find how much your home is worth by clicking here
Don't forget to follow us on Social Media to keep up with the latest real estate information