It sure did for one of my clients today! I was under contract on a home and the disclosure forms came in and one of the disclosures was that the home was once used as a drug house.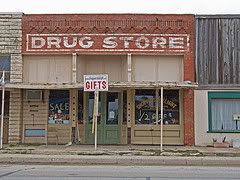 This home was now owned by the wife and the husband (Dealer) was now in jail. My clients loved the home, but the wife was a stay at home mom and was worried that someone who didn't know that the dealer has moved to
cement office (Jail) would come to the door and possibly put her family in harms way.
I couldn't argue with her and think I would have done the same thing, since the owner had only been in jail less than a month. I felt sorry for the seller, but she also understood and said it is something that she just couldn't lie about.
What would you have done if you had been the listing agent?
Respect Realty LLC (Expect More)
At Respect Realty, LLC our agents believe in 100% dedication to client satisfaction.  We specialize in property and land acquisition around the Portland Metro and Vancouver, WA area. We delight in working with first time home buyers and sellers to guide them from start to finish. Our doors are always open and we are always happy to assist you with your real estate questions.
Reach out today, we look forward to talking with you!
Todd Clark and Seraina Aguayo (Owners of Respect Realty)
Respect Realty LLC (Expect More)
(503)564-3130
Thinking of buying? Start your home search by clicking here
Thinking of selling? Find how much your home is worth by clicking here
Don't forget to follow us on Social Media to keep up with the latest real estate information