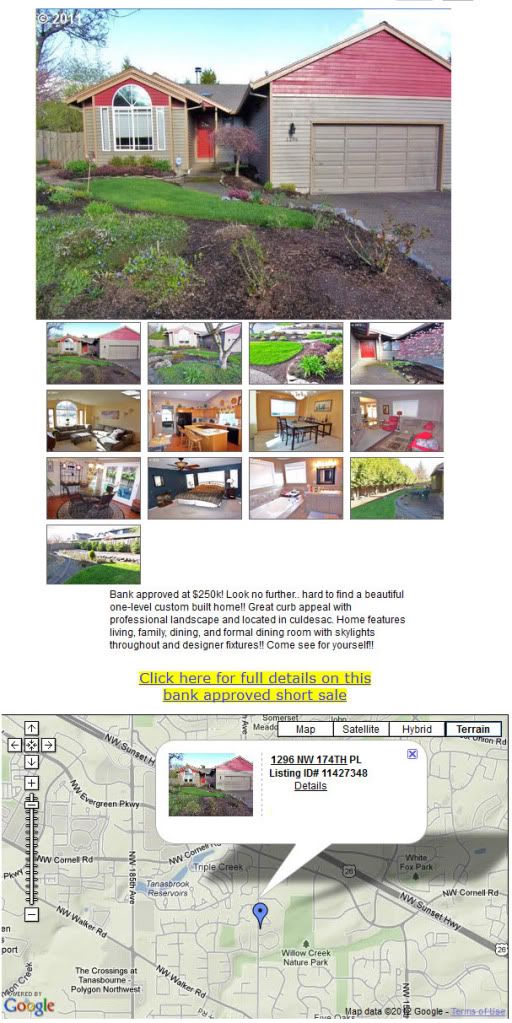 Are you looking for
Beaverton, Oregon foreclosures?
HUD owned foreclosures are a great place to find good deals on
foreclosed homes in Beaverton, Oregon
. The Friendly Home Team is a team of great agents that have helped many buyers succesfully navagate through all the government paperwork and hoops that HUD homes have to become home owners. If you are interested in buying a
Beaverton, Oregon HUD home, then contact us, we are here to help.
Respect Realty LLC (Expect More)
At Respect Realty, LLC our agents believe in 100% dedication to client satisfaction.  We specialize in property and land acquisition around the Portland Metro and Vancouver, WA area. We delight in working with first time home buyers and sellers to guide them from start to finish. Our doors are always open and we are always happy to assist you with your real estate questions.
Reach out today, we look forward to talking with you!
Todd Clark and Seraina Aguayo (Owners of Respect Realty)
Respect Realty LLC (Expect More)
(503)564-3130
Thinking of buying? Start your home search by clicking here
Thinking of selling? Find how much your home is worth by clicking here
Don't forget to follow us on Social Media to keep up with the latest real estate information