Welcome to the Greenway Neighborhood of Beaverton, Oregon
Relocating to the Greenway neighborhood of Beaverton, Oregon is a great move for anyone wanting to move to Oregon. You live within 10 minutes of the Nike campus, Intel, Mentor Graphics and Washington Square Mall.

As of the 2000 census, the average household income for the City of Beaverton was $47,863, and is fairly large with a population of 76,129.

Beaverton grows every year as more and more people move out of Portland to live a quieter lifestyle.
Beaverton, Oregon is known for it's amazing parks thanks to the Tualatin Hills Parks & Recreation department, that I must say, takes amazing care of all the parks in Beaverton year round.

The Greenway neighborhood features Wildhorse Park, Buckskin Park, Forest Glen Park, Hiteon Park and the largest, the 85+ acre park, Greenway Park.

Most of these parks include walking trails, playground equipment and picnic tables for summer picnics.
The four public schools in the area that children would be attending if you were to move your family to the area would be, Hiteon Elementary School, Greenway Elementary Conestoga Middle School, and Southridge High School.

Click on the links below to get the state report cards for each of the three schools.
Greenway Elementary School

Hiteon Elementary School

Conestoga Middle School

Southridge High School
When people move to any new city, one of the major concerns they have is crime

. I personally can't speak to the crime in the area, but I can tell you I live directly across the street from Greenway Park.


Below is a link to the Beaverton Police Departments crime stats for the area and it gives you a break down of every crime in the last year for the Greenway Neighborhood.

Click here to go the Beaverton Police Departments crimes stats page.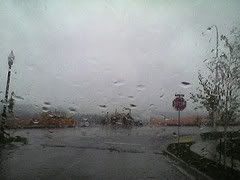 The Pacific Northwest is known for it's rain, but in reality there are a lot of places in the United States that get a lot more

. It just seem to get more days of it, but the actual rain fall is really less.


Our average temperature during the summer is in the mid 80's and we may see two days over 100 and during the winter are average is about 35 and rarely do we see anything below 15 in Beaverton.

But, the rain we do get sure does make it beautiful! Click here to read my blog about the rain in Oregon.









Todd Clark (broker w/ Ken's Home Team)
Keller Williams Realty
Todd@IFoundYourNewHome.com
Phone: (503)524-9494
Fax: (503)746-9573
I am a licensed Realtor who specializes in Washington County, Oregon and also work in both Clackamas and Multnomah Counties including the cities of Aloha, Beaverton, Canby, Clackamas, Gladstone, Gresham, Happy Valley, Hillsboro, Milwaukie, Oregon City, Sherwood and Tigard.
All information contained in these posts are copyrighted and cannot be used without prior written approval authorization
from the author me Todd Clark. If you are looking for an outstanding agent please give me a call I would love to help you with all your real estate needs.


What if there was a way you could search the MLS for FREE just like Realtors
Now you can access the MLS using similar tools as Realtors. You are in control of what you want to search for, and you can search the MLS at your leisure. The information you submit in the form below can also be used to put you on an automated system where you'll be emailed all homes that meet your search criteria. You'll get internet access to a website that includes pictures, prices, and addresses to real estate that's listed in the MLS!